News
// 15. March 2017
10.000 Free Spins at InterCasino
The vault also includes some shopping vouchers, Apple Products and Playstations. We show you how to make the most of the promotion. InterCasino has recently launched a month-long promotion where you will have a chance…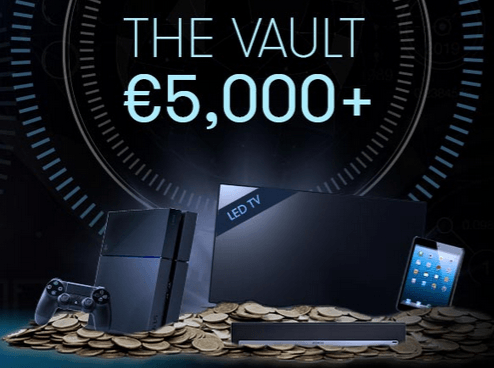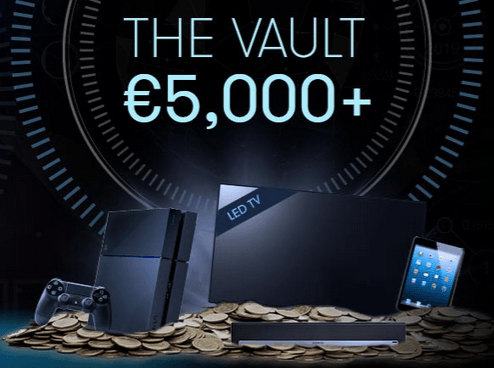 The vault also includes some shopping vouchers, Apple Products and Playstations. We show you how to make the most of the promotion.
InterCasino has recently launched a month-long promotion where you will have a chance to score massive cash prizes, a lot of free spins and even shopping vouchers. The deal is organized into four weekly stages, each with objectives that participants have to meet, no matter the order.
How to claim the InterCasino Free Spins:
Since the offer stands only for the registered players, you have to make 3 deposits on three different days throughout the week and place bets in a total value of €100 or more on specific video slot games. You can find the detailed list of applicable games and their weekly schedule when clicking our Download button below:
Open for international players
A generous offer with lots of prizes:
When manage to complete the main challenge, you will earn a place to participate in sharing the sizeable pool of prizes that contains 10.000 Free Spins divided into 4 weekly stages and playable on the Jade Magician, Prissy Princess or Matsuri video slots. The other prizes include credits in a total value of €1.000 to spin Play N'Go video slots, the same amount of money in form of shopping vouchers and finally – newest gadgets that include Apple's products, PlayStation and 3DR Solo Drone Quadcopter. Also, lucky players can make their way through weekly prizes, awarded after each stage of this offer.
Make sure to check your progress and also to regularly check your e-mail since all winners, including those who scored weekly prizes, will be contacted this way within up to 48 hours after the deal is concluded.