News
// 30. April 2020
Betano – Trivia Show
Take part in the quiz every day & win Golden Chips!
If you want to turn your knowledge into cash, you can literally do so at Betano. Take part in the trivia show every evening. We will show you how it works and what prizes are waiting for you. If you want to start immediately: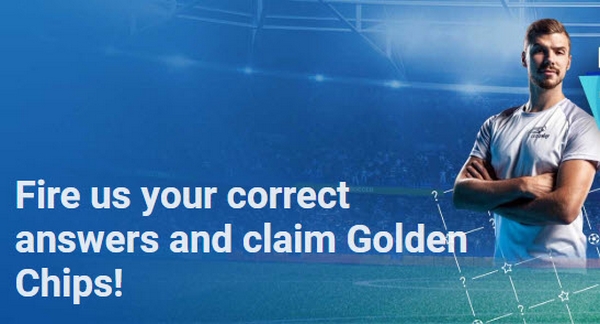 About the Trivia Show of Betano
You don't have a Betano account yet? Then you can make up for it in a few minutes. Just follow our button, which will take you directly to the login page. Click on "Play Now" and go through the registration process.
If you now go to the Live Casino at 8:30 pm, you will find the trivia show there. This show has a different theme every evening, for example football or general knowledge.
You will be asked a series of questions. Their difficulty ranges from simple to medium to difficult. For each question you will be given three answers, from which you have to choose the right one within 10 seconds.
If you answer one question, the next one will follow. If your answer is wrong, the game is over and you have to wait until the next evening.
The prize pool consists of 500 Golden Chips every night. These are divided equally among all winners and are worth €1 each.
You must wager them within 7 days of the chips being credited to your account. You can withdraw the winnings immediately.
To be able to play the trivia show tonight, you should open an account with Betano right away. You can do this in a few minutes by clicking on our button: