News
// 24. April 2020
Casinoisy – Lucky Boombox
Loyalty becomes cash & more prizes!
If you play regularly, Casinoisy now has a special offer for you: Collect coins and throw them into the Lucky Boombox. We'll show you how to get those coins and which prices besides cash you can redeem with them.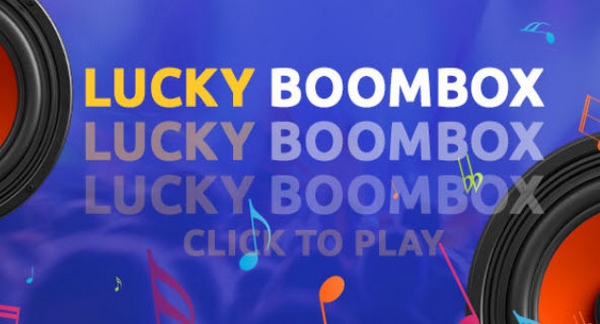 About the Lucky Boombox from Casinoisy
Click our button to get to Casinoisy the direct way. Without an account you will not be able to participate. Once you have registered, deposit and start playing.
To earn coins, you must be active. This means that certain actions are rewarded with the coveted coins. These are:
Registration
Deposits
Playing at Slots
Participation in further loyalty campaigns
You can get up to 1,000 coins per day. These are valid for 30 days and can be used on the Lucky Boombox, which you can find under the "Promotions" tab at Casinoisy.
The Lucky Boombox works like a slot: Click on it to get your reward. The more coins you accumulate, the more you can win.
This does not necessarily have to be cash that you can withdraw immediately: Freespins or various bonuses can also be credited to your account.
Note: To earn coins from the slots, you must play with real money. If you play with an active bonus, no coins will be awarded.
In order to get the first coins, register by clicking on our button: