News
// 14. April 2020
Evobet Casino – Treasure Chest Free Spins
How to get free spins every day!
The Evobet Casino has come up with a very special kind of treasure hunt. With a bit of luck, you can even get them every day! Participating is easy if you know what to look for. We will guide you through the first steps of your treasure hunt.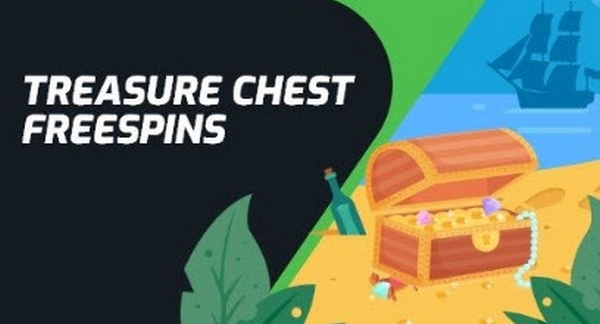 About the Treasure Chests Free Spins of Evobet
Since only Evobet account holders are allowed to participate, you simply create one. To save you a lot of searching, simply use our button.
Once that's done, keep an eye on your mailbox. Every day, the treasure chests free spins are automatically and randomly awarded to active customers. So if you play regularly, your chances will increase.
You will be notified whether you have won by a message in your Evobet account or by email. So you should check both regularly.
Once you have won the free spins, they are valid for 48 hours from the time they get credited. Once you have wagered them 35 times, the winnings become real money and you can withdraw.
For the next steps in the treasure hunt, simply follow our button: