News
// 22. April 2020
Hyperino – Daily Free Spins
How to get cash spins every day!
You like to try out different slots? Then off to Hyperino: Here free spins are waiting for you daily - 7 days a week! They are valid for different slots. Taking part is very easy, if you follow our instructions, you can always benefit.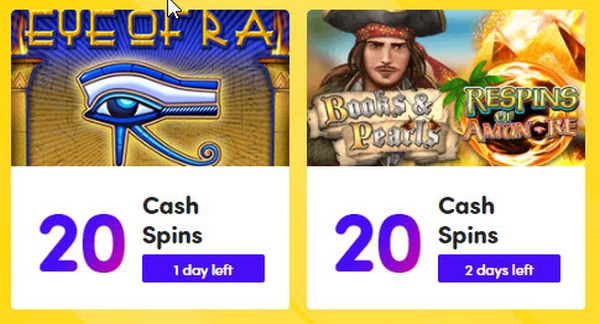 About the daily free spins at Hyperino
This promotion is only available to registered customers. Just follow our button and then create a free account. In no time at all you will have it done.
To get daily free spins, you must deposit daily. There are different minimum deposits that you can see on the promotions page. There you will also see for each day on which slot you can use the free spins and for which slots the free spins are available on the next two days.
Note: Daily free spins are always tied to a specific slot, so you cannot use them on other machines. Please check the promotions page to see which slot is available on a particular day.
After your deposit, the free spins are credited to your account as cash spins. You must wager these once in the slot for which they are intended. If you succeed, you can withdraw your winnings.
You have 3 days to redeem the spins. The clock runs from the moment they are credited to your account.
Is your favorite lottery ticket in today? Just check the offer directly at Hyperino: