News
// 9. April 2020
LuckyLuke Casino – Easter Quest
Free Spins, bonuses and more!
Until April 13th, you can still benefit from this Easter promotion: Complete the daily mission and claim Free Spins and other prizes. Is this offer worth it? If you follow our instructions in the article, you can find out.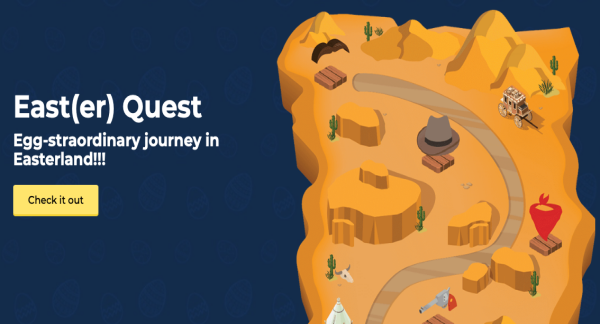 How to do the Easter Quest
You need to have an account at LuckyLuke Casino to participate. Follow our button, it will take you directly to the provider, where you can create one in a few minutes.
Log in and make a deposit. Until April 13th there are now several missions to complete. For example, according to LuckyLuke Casino officials, all you have to do in Mission 1 is to log in and play a few spins. You will then be rewarded with 10 Free Spins with no wagering requirements.
As said before, such missions exist every day until April 13. So you can benefit from Free Spins, bonuses and more.
The bonuses will be credited to you automatically. Important: Please pay attention to the bonus conditions for each mission, so that you profit from your winnings to the maximum!
Get the missions completed: Follow our button to start right away: