News
// 27. April 2020
MonteCryptos Casino – 40 Free Spins on Quickspin slots
Unlimited use on 2 days!
40 free spins sounds good, no question. But how would you like to get these free spins as often as you like? That's what we thought: Let's go to MonteCryptos Casino, where this is happening! We have all the important information for you.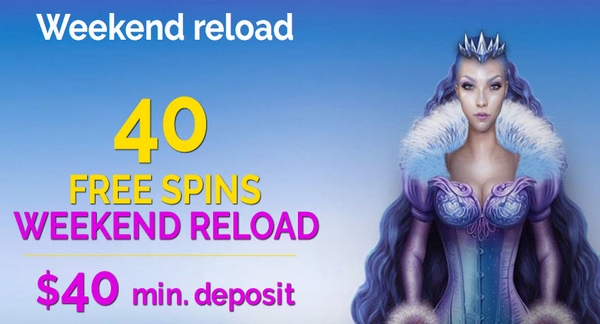 About the free spins for Quickspin Slots in MonteCryptos Casino
If you don't have an account at MonteCryptos Casino, you can change this in no time at all by clicking on our button. then log into your account on Saturday or Sunday and you can get the 40 free spins for Quickspin Slots as part of the Weekend Reload.
The only requirement is a deposit of at least €40. You don't need to enter a code, instead the free spins will be automatically credited to your account.
You can free spins at 3 slots: The Wild Chase Tokyo GO, Big Bot Crew or Genie's Touch.
The free spins are valid for 7 days, during which time you must wager your winnings 50 times. As soon as you succeed, you can withdraw your winnings in full.
Note: The sooner this is done, the sooner you can claim the free spins again since the promotion is not limited. You can use it as often as you like on Saturdays and Sundays. Just deposit at least €40 again and you will be credited with the next 40 free spins.
Free spins for Quickspin Slots as often as you like? Absolutely, there is no catch here. To make sure you don't miss anything, you should already get yourself in position for next weekend: