News
// 29. April 2020
Platin Casino – Rewards Carnival
Play slots & collect rewards
At Platinum Casino, loyalty is rewarded: Play your favorite slots and receive PlatinumCoins to your account. You can then redeem them in the shop and get rewards such as free spins, bonuses or even real money.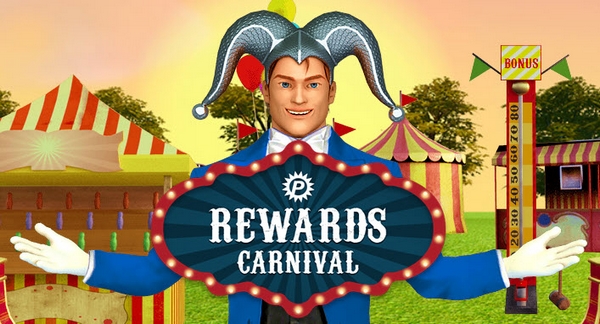 About the Rewards Carnival at Platinum Casino
To participate, you need an account. Simply follow our button to the Platinum Casino, where you can do this in no time by clicking the yellow "Register now for free!" button.
Then make your first deposit and sit down at your favorite slot. There you will receive – in addition to your winnings, of course – PlatinCoins the more often you play. You can check your account at any time under the "PlatinClub Status" tab to see how many coins you have already collected.
Note: The higher your status, the more coins you will receive. If you reach the highest level, the number of coins you can get from the machines will increase tenfold.
To exchange the coins for your reward, visit the Rewards Carnival Shop, which has its own tab.
The rewards change monthly and can be free spins, bonuses or real money. The conditions of the rewards also change every month and depend on which reward is currently active.
But you don't have to search long. If and how often you have to use the rewards before you can withdraw them, you will be shown just as transparently as the number of coins you have to invest for the rewards.
So that you can start collecting PlatinCoins right away, our button takes you directly to the Platinum Casino: