News
// 11. May 2020
bwin – Casino Coin Flip
Available once a day!
You can only win with this promotion: Without a bet, you can now flip a coin every day at bwin and have the chance to win prizes like casino Free Spins, Poker tournament tickets, Live Dealer Bonuses and more.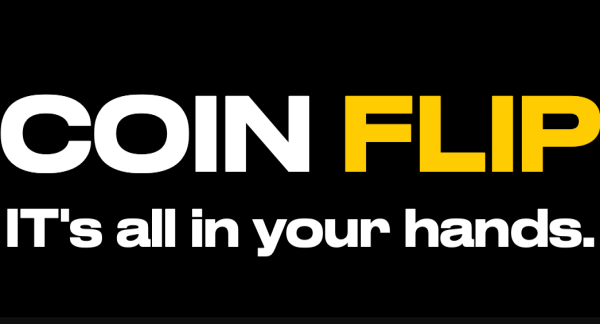 This is how you can flip the coin
You need an account at bwin. How you create one for yourself? Just follow our button, which will take you directly to the provider. Just click on "Register now", fill out the form and you are ready to go.
Log in at bwin and make your first deposit. Important: This is necessary to be able to participate.
Once you have made your deposit, go to the Casino homepage. There you will normally already see the "coin flip". If this is not the case, you will find the promotion under "Promotions". Click on the offer page and you can flip your coin.
Just click on black or yellow. When your colour comes, there is a prize. And bwin has a variety of bonuses in store for you, such as Casino Free Spins, Play-and-Get Bonuses, Live Dealer Bonuses without deposit or Poker tournament tickets.
The prizes must be claimed in your account within 24 hours. Important: Each bonus has wagering requirements. Always observe them directly at bwin to ensure maximum benefit.
In general, while the conversion, slots are credited 100%, there are only a few exceptions where only 50% are credited. You can see these directly at bwin.
By the way: The promotion will run until June 7th, until then you can flip a coin once a day.
So what are you waiting for? Flip the coin. Follow our button to get started right away:
Terms:
The promoter of this promotion is GVC Services Limited, registered in Gibraltar under the number 112454 and having its registered office at Suite 6, Atlantic Suites, Europort Avenue, Gibraltar.

The promotion will run from 10:00 CEST on 08.05.20 to 23:59 CEST on 07.06.20 (the "Promotional Period").

This offer is not available in conjunction with any other offer.

By taking part in this promotion, you hereby agree to these Specific Promotional Terms and Conditions and to our Standard Promotional Terms and Conditions.

Players must:

be over 18 years old;

have made a minimum of 1 deposit in their bwin.com account; and

be able to see the promotion in the 'account' section of their bwin.com account during the Promotional Period.

(an "Eligible Player")
Mechanics:
Eligible Players are entitled to claim one (1) free attempt to choose the outcome of the COIN being flipped on the promotional page.

Players who correctly guess the outcome correctly will have a chance to win one of the following prizes at random.

The Eligible Player shall be awarded any one of the Prizes at random.

Casino Free Spins

Casino Deposit Bonus

Play and Get Bonus

No Prize

Non-Deposit Live Dealer Bonus

Deposit for Free Spins

Freebets

Poker tournament tickets

Deposit for Poker tournament ticket

If an Eligible Player chooses the incorrect outcome they shall not be entitled to a Prize.

Once won, Coin Prizes must be claimed in the player account within 24 hours of the Coin Prize being credited. If a Coin Prizes remains unclaimed for 24 hours, it shall expire.

Should the same Prize be randomly won by an Eligible Player within a 24 hour period, the Prize won last, will not be available.

If an Eligible Player shall only be entitled to claim one Prize in this promotion per day during the Promotional Period.