News
// 5. May 2020
LVbet – LV Wheel with Free Spins
Play your favorite slot & get rewarded!
LVbet has set up the wheel of fortune. Spin it and win many prizes, like free spins or real money. We will show you how to activate the LV Wheel. If you prefer to start right away, you can do so by simply clicking our button: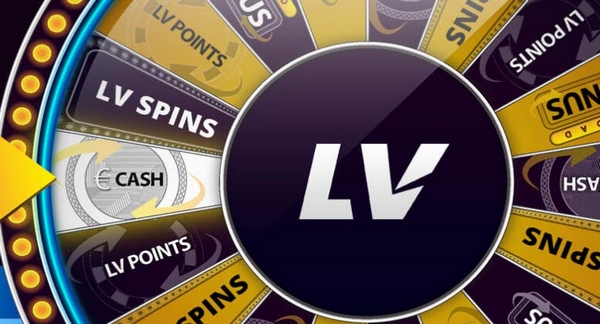 About the LV Wheel wirh free spins of LVbet
To participate you first need an account with LVbet. Just click on our button, which will take you to the provider. There you click on "Register" in the upper right corner and can start with the registration.
As soon as this is done, you can start playing. When you open a slot, the LV Wheel will be activated. In order to spin it, you have to play at the slot.
This will increase your level and give you spins on the wheel of fortune. The higher your level, the higher the possible prizes can be. The free spins are staggered as follows:
Level 1 to 6: 15 free spins each €0,10.
Level 7 to 12: 25 Super Spins each €0,40.
Level 13 to 18: 35 Super Spins €1 each.
Level 19 to 24: 50 Super Spins €2 each.
Level 25 to 30: 50 Super Spins €5 each.
In addition, you can also win real money and numerous bonuses as you level up. Your level is always valid for the current month and will be reset on the first of the next month.
The spins are valid for 5 days each and must be wagered 35 times during this period. As soon as you succeed, you can withdraw them.
In order to rise through the levels and get the free spins this month, you should start right away:
Terms:
The LV Wheel is active on all slot games of LV BET except table games and virtual poker games.

All customers can activate the LV Wheel by playing any slot games with Real or Bonus money.

A minimum of €100 wager in Real Money is required to unlock the first level of the Wheel.

Bets placed with No Deposit Bonus do not contribute towards unlocking of the wheel.

In total players can unlock up to 30 levels on the wheel by playing slot games. For each level unlocked, the LV Wheel will spin automatically and trigger a prize according to the level.

There are 4 different kinds of prizes available on each of the 30 levels, which will be given randomly to the players.

Player can withdraw a maximum of €100 or amount equivalent in other currencies (100 GBP, 100 USD, 500 PLN) if no deposit had been made prior to win from LV Wheel resulting in withdrawal request.

LV BET reserves the right to disqualify any player from this promotion if evidence of abuse or fraud is found. Should you find LV BETs decision unsatisfactory, you can seek an alternate dispute arbitration, whose decision will be deemed final.

LV BET reserves the right to change the Terms and Conditions and/or discontinue or withdraw the promotion, due to unforeseen circumstances (e.g. force majeure, connectivity issues, changes in law). LV BET will strive to give as advanced prior notice as possible to players in such events. If you find any addendum unacceptable, you should cease using the site, participating in the promotion and/or close your account. Continuation of use after the date on which the changes to the terms come into effect will be deemed as acceptance of the updated terms.

Management reserves the right to remove or change this promotion, in circumstances that include, but are not limited to problem gambling, Bonus Abuse and any other technical exploitation of the system.